"The revolution is not an apple that falls when it is ripe. You have to make it fall" – Che Guevara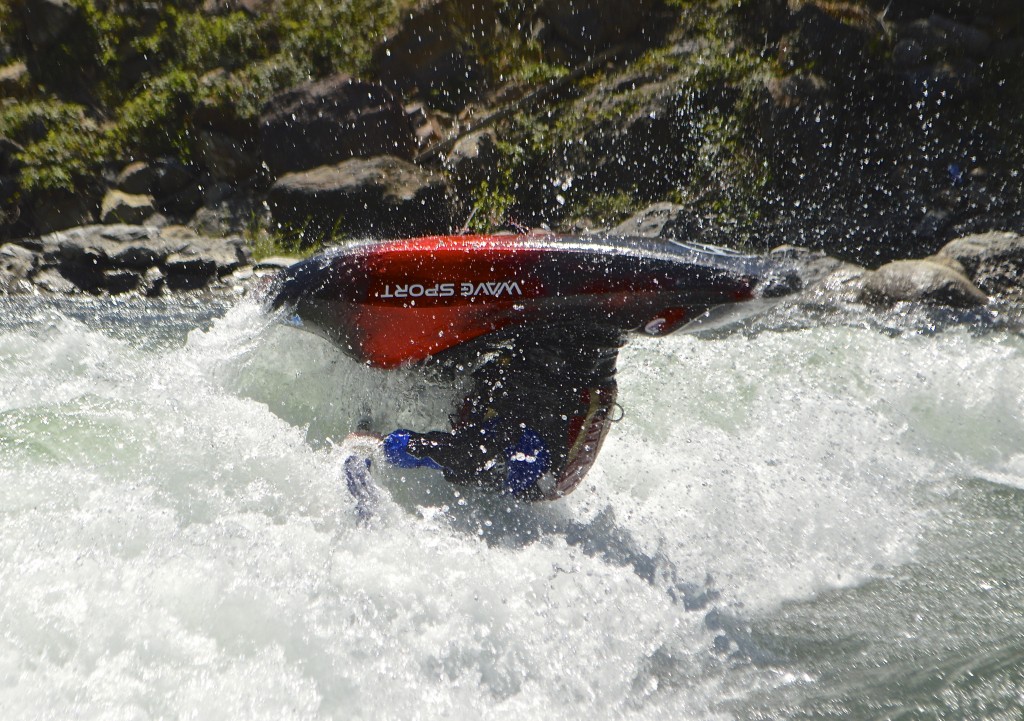 And so it is with freestyle. It is all about revolutions and we can not become a freestyle paddler by waiting for it to happen. We have to make it happen. Understanding how to make it happen is the big trick. If you can crack the big trick, all the others are within your grasp.
With a week of intensive training we will set you on the path to freestyle and freeride enlightenment. The week will be based 3 core areas:
1 – Time spent at park and play sites practising and learning about basic freestyle moves or helping you develop more advanced moves if you are ready. The site in Sort has been the venue for several international freestyle competitions and also has plenty of other training features specifically designed to allow for progression.
2 – An equal amount of time will be spent running sections of the Riu Noguera Pallaresa in playboats looking for those other moves. This is a real river with real features that are real fun. Splats, wave wheels and kickflips may all be well within your grasp. Learning downriver moves will help you improve your timing for throwing all moves.
3 – This is where Che Guevara's wise words come in. We'll help you learn how to train appropriately. Simply throwing yourself at it won't make the difference, but getting fitter and conditioning yourself with specific self-coached goals in mind will help you get there.
That's how we'll make you into a free styling free riding freedom fighter.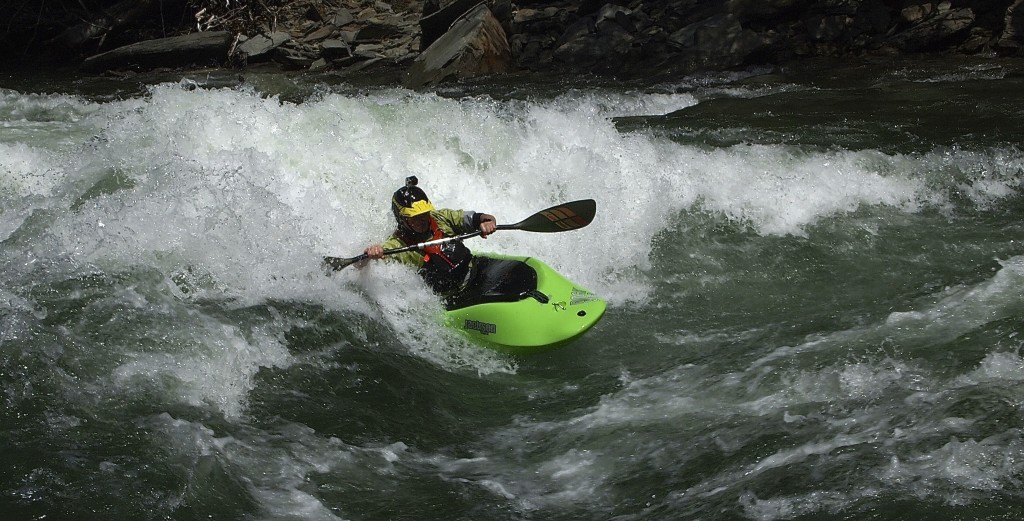 On this course you are guaranteed coaching input of the highest order.
Accommodation will be in self-catering apartments in the town of Sort with all amenities on hand to ensure that we can maximise time on the river with ease of relaxation.
The price of this week is £900.
This includes:
Professional coaching, with a minimum safety ratio of 1:4 for 6 days, on the Noguerra Pallaresa.
Airport transfer from Barcelona El Prat, pick up on Saturday 16th June and drop off on Saturday 23th June (2018).
All transport within the paddling week.
Accommodation –  in self catering apartments in the beautiful paddler friendly town of Sort.
Meals – breakfasts will be provided as will some evening meals when we dine in.
Whats not included:
Return Flights
There is the opportunity to hire kayaks out there should you not wish to travel with your own.
Lunches
Dining out
Drinks
Sport-Travel Insurance
What you can expect from the week:
We will spend the first day getting to know how you paddle and then create a plan for the week both for your individual and the group's needs. This plan will be tailored toward your progression, highlighting where you are, where you want to go and how we plan to help you get there.
Like Seori here, you might even nail your first loop, on camera!
To get the most from this week you should have a proficient roll (90% effective).
If you are interested please let me know either via info@brucejolliffe.com or via the contact form.