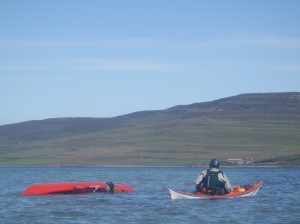 FSRT is the cornerstone of the British Canoeing safety awards. This course teaches the skills required to operate safely on sheltered water.
"Isn't that just the old canoe safety test?"
There's no doubting the lineage, but like in life, the only constant is change and here things changed for the better.
You'll learn the basics of helping swimmers, throwing lines, towing and safe ways of manual handling for all types of kayaks and canoes on the water so that you can look after yourself and others. You don't necessarily need to rescue a canoe from a kayak – but we can show you that it's possible.
This is a BC endorsed course. If you would like a more 'in-depth' look at what's covered click here. (Link may work as a download in some browsers).
To enquire about FSRT Courses you can use the contact form or email info@brucejolliffe.com.