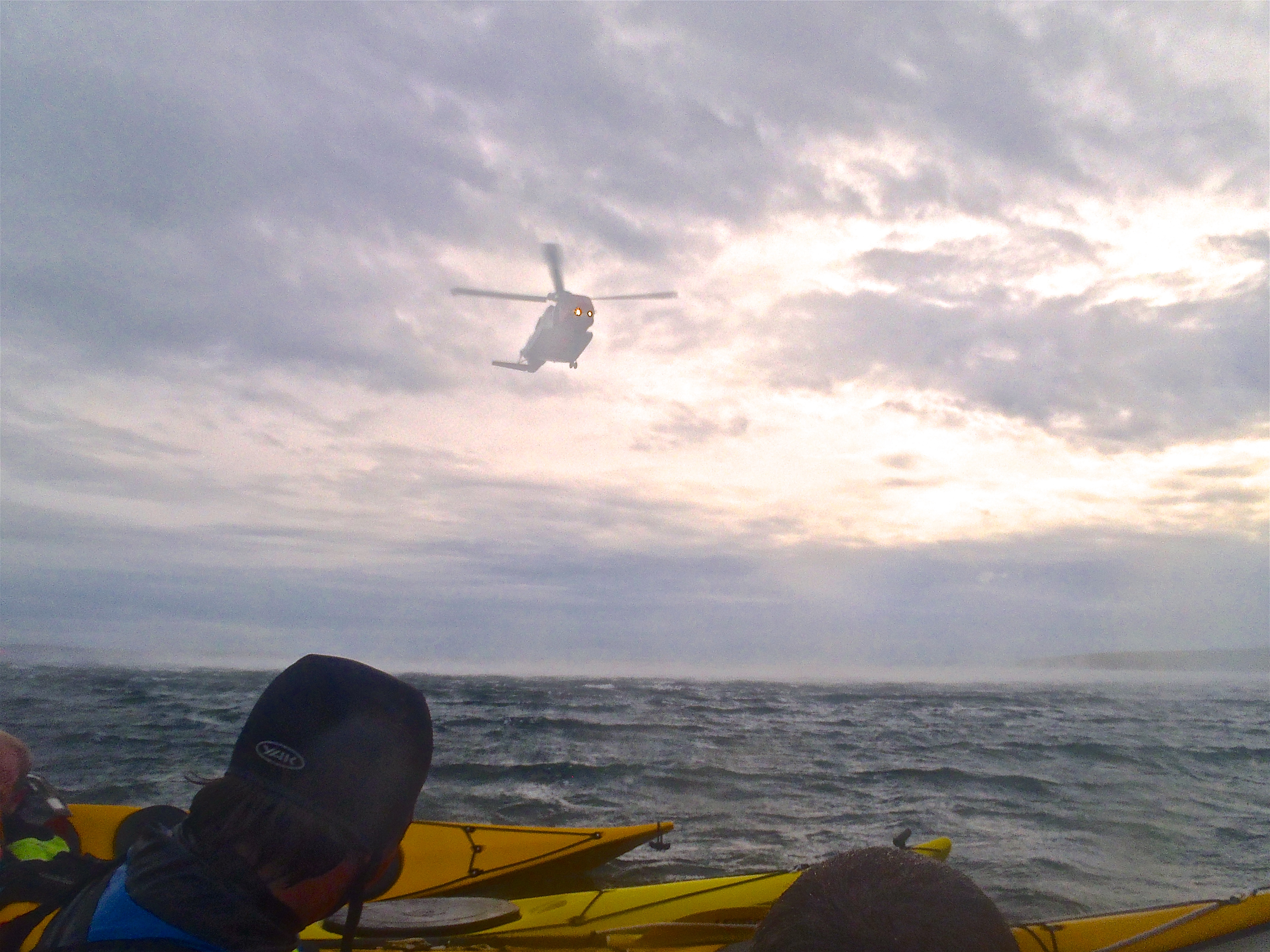 There is no standalone course for Safety & Rescue techniques for Sea Kayakers within the British Canoeing suite of courses.
There are several themes that come through from the FSRT and WWSR that have relevance to the safety of the seafaring kayaker.
Some of this material is covered within the sea kayaking leader awards so you may well ask;
"What difference will this course make to me?"
Not everyone wishes to be a leader or a coach, so by connecting the themes from those courses with the context of the journeying sea kayaker we can prepare individuals not only to behave in a safer way when conditions deteriorate but also to perform better rescues and to be more effective participants when needing rescued.
The course will cover group awareness, towing strategies, safer stroke techniques and most importantly how to fish your chums out of the drink without unnecessarily endangering yourself. 
Do you want to learn how to get out your boat and back in it when the waves are going up and down? To learn about Safety and Rescue on the Sea you can use the contact form or email info@brucejolliffe.com.